I use Lightroom to keep track of my 56.000 odd photos. It does an excellent job at that. Today Adobe released version 4.0 of their flagship photo management software. This is exciting news. Why? Check out the new Map module for starters!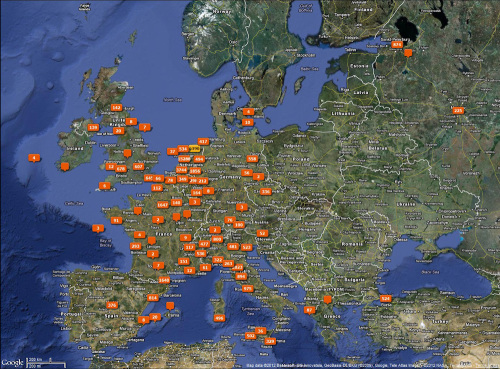 Years of painstakingly adding GPS coordinates to my photos finally visually pays off. I love this mapping feature.
In case you are wondering about some of the dots. My GPS tracker works just fine when I am sitting in a plane heading for the USA.