Occasionally I come across a not so recent movie and think 'How come I didn't know about this movie?' The Fall (2006) is just such a movie. I read about it in a photography forum, checked it out on wikipedia and went and ordered the blu-ray in an online store. I was in awe. Yes, the story is good and quite sophisticated. But the imagery and cinematography is simply unique, in a class of its own. Not only was the film made without any computer generated imagery, but it was filmed in twenty or so different countries. Obviously twenty very, very special places.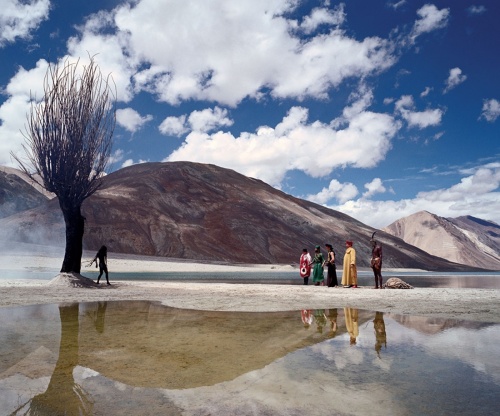 So who made this film?
The answer is Tarsem Singh Dhandwar. This is a guy who made his fortune filming some of the best TV commercials. You will know them when you see them: Nike, Pepsi Cola, BMW and the likes. Apparently he went all over the world to film these commercials and the very special places he visited stuck in his mind. A dozen or so years later he made the Fall. Since nobody wanted to sponsor a commercials director wanting to make this movie, he funded the whole enterprise out of his own pocket. Some of the other movies Tarsem made are: The Cell (2000), Immortals (2011) and Mirror Mirror (2012). I am sure The Fall will achieve cult status. Yes, it is that good in my opinion. A very motivated fan created a website with (nearly) all the
Fall locations
.
Awesome!