Saturday March 24th I attended the concert "Pure Passion" of the vocal group
Cantatrix
in the St. Willibrod Church in Utrecht. To hear Cantatrix sing is always a pleasure; this time it was even more special because of the location. I have lived in Utrecht for many years, but the Willibrod Church was new to me.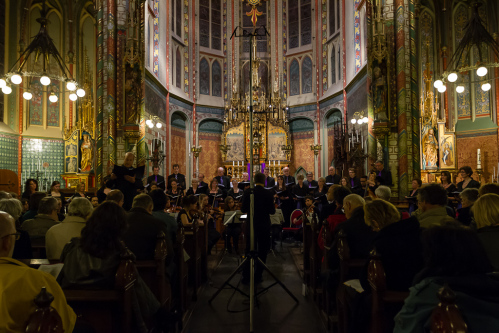 The
St. Willibrord Church
in Utrecht is one of the best preserved examples of the Utrecht School of the Gothic Revival. The church is almost invisible in the surrounding buildings, but who enters is immediately struck by the overwhelming impression of this mystical ornate church, built by architect Tepe and the St. Bernulphusgilde.
During the concert I shot a series of
publicity photographs
. This was quite challenging due to the low light conditions in the church.